Bento Box - Berry
Super easy for kiddos to open and close with a single clip.

Individual compartments help keep different foods separate, preventing any "food touching" meltdowns.

Pack balanced, appealing meals for kids, promoting healthy eating habits.

Leak-proof and hassle-free.  Keep your meals fresh and mess-free wherever you go.

Dishwasher and Microwave Safe.

Made of food-grade materials and are BPA free.  Odorless and stain resistant.
Regular price
Sale price
$27.50 USD
Unit price
per
Sale
Coming Soon
View full details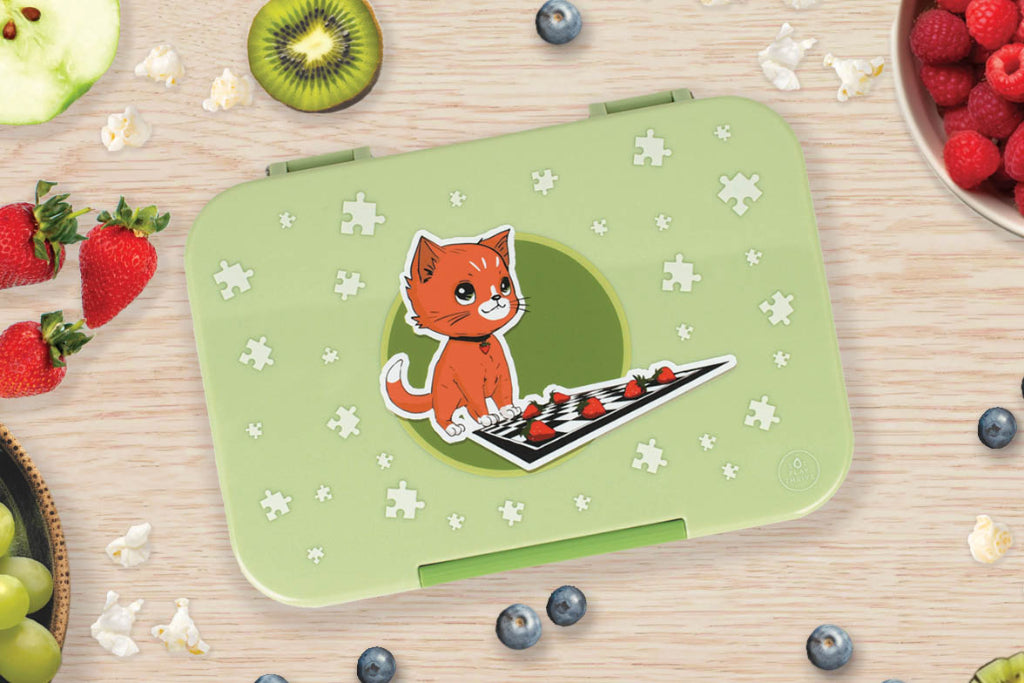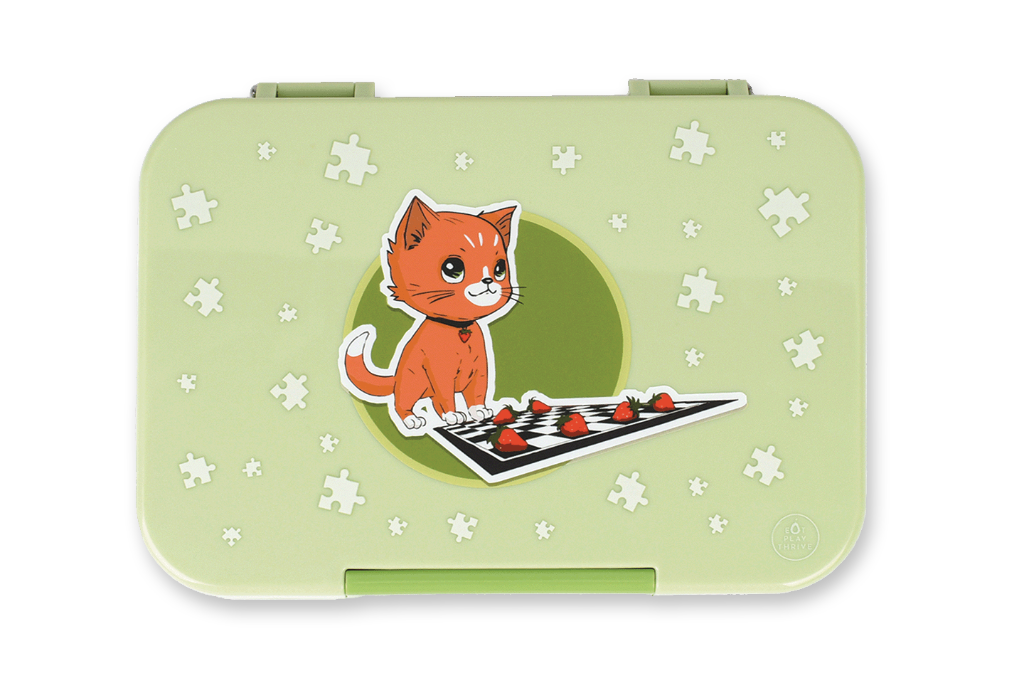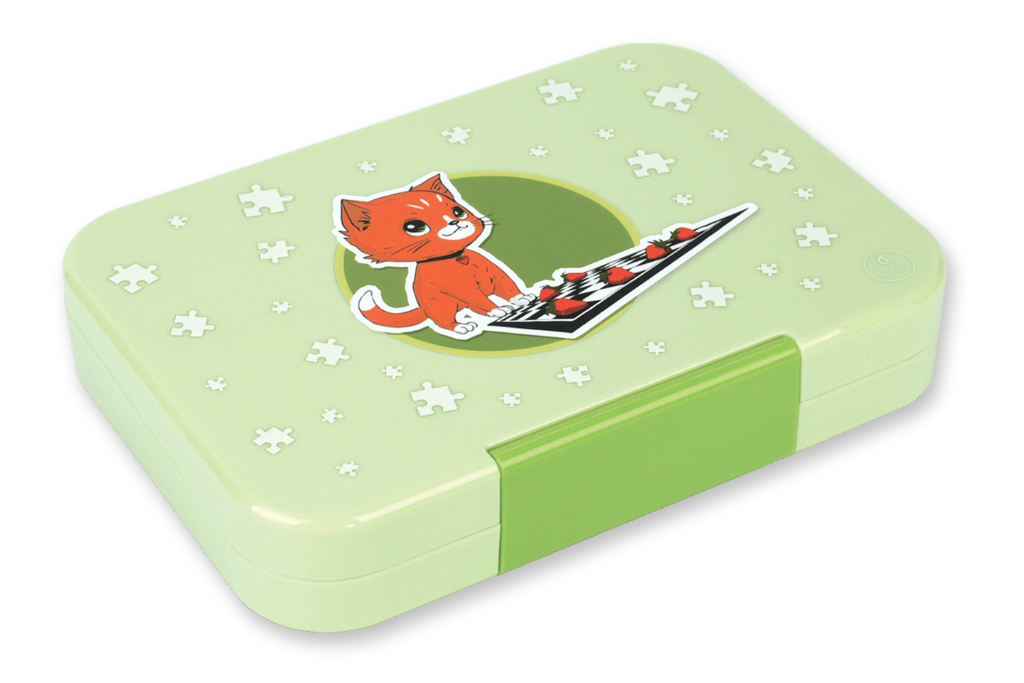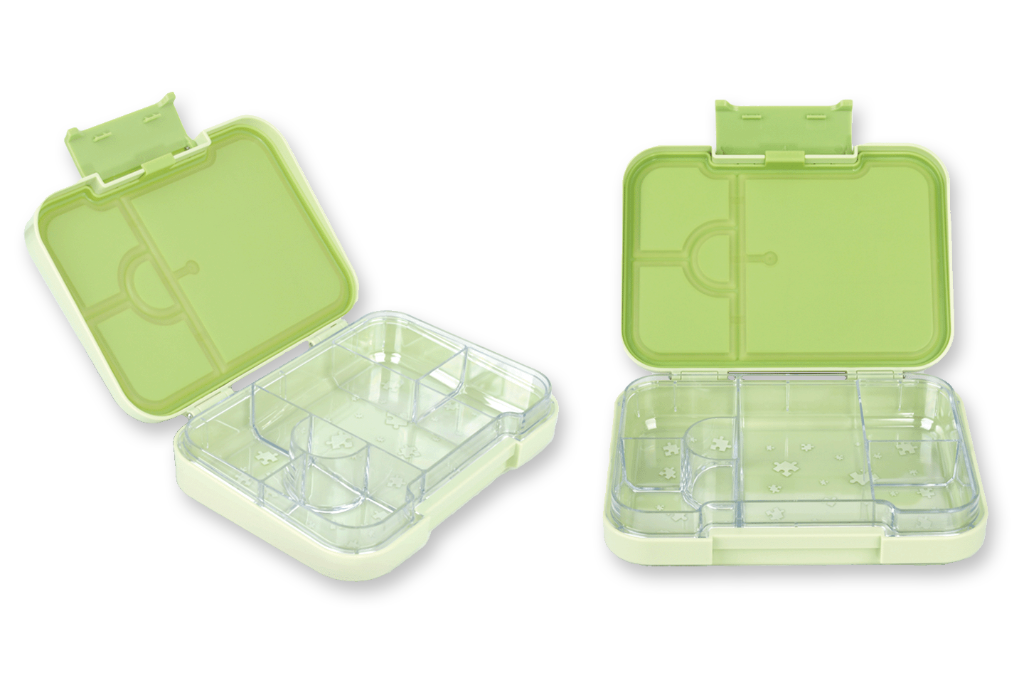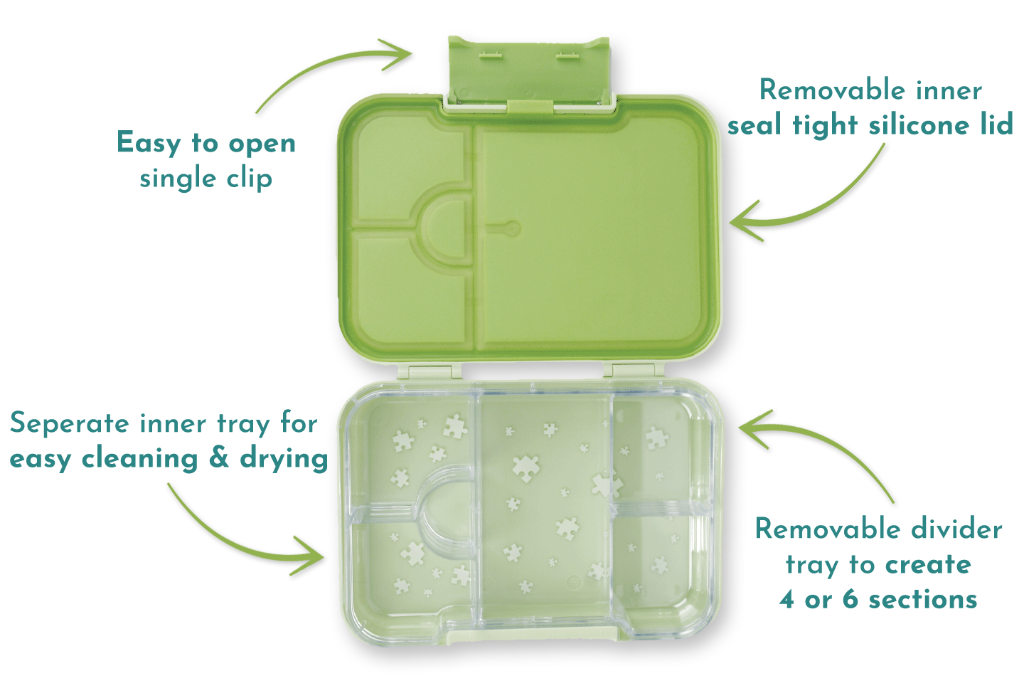 The BEST bento box on the market!
I have two boys, 8 & 5, so I've been packing lunches for years. I've owned no less than 17 different styles, types, and brands of bento boxes - ranging from the most expensive to plastic. And finally …. FINALLY a bento box that makes sense.
First - let's talk ease of opening. This seems to be such an issue with other brands, so much so, we had to ditch them (or start making them lift weights?). Both of my children can easily open this, but it's still a secure/tight seal - perfection!
Second: space. I like to offer my boys options, I LOVE the compartments - and somehow, even though there is one additional section from another bento box we had been tolerating, each compartment is sizable! How did they get so much space, in the same size box?! Magic. I love love love the size of this bento box - it's as if the designer read my mind whilst creating this.
Third: washability. I'm anti hand-washing so I always lean towards bentos that I can throw in the dishwasher each night. Well, this one is so smart, it allows you to remove all portions that food touched, including the top, without having to put the outer box in the dishwasher. The other bento boxes took up so much real estate in the dishwasher since I'd have to put the whole dang thing in there, and this one just requires the dirty parts! No more dumping a cup of water on the floor when emptying the darned exterior of the Bentgo bento box from the dishwasher.
Seriously - BUY THIS THING. Then come back and thank me for steering you right!
Off to buy 4 more …. Thanks, EatPlayThrive!
High quality bento box
Our daughter was thrilled to receive this bento box. She just started 1st grade! She said she received many compliments on the cute design. We are loving how easy it is to clean and use, how sturdy it is, and how much fun it is to fill with a variety of healthy foods. Thank you!
a fun way to involve my kiddo in lunch prep!
my daughter just loves her bento box, it's a fun game for her to see how well she can fill the spots with good food! a must have for any parent with kiddos out and about, whether in school or on the go. great quality, easy to clean, and a super cute graphic!
Perfect Bento Box!
Great sized sections and the closure is much easier than others we have tried! We love it! Looking forward to more designs!
Product Information:
- Keep your child's food separate and fresh
- Free from BPA and Phthalates
- Leak-Proof. Suction-Seal lid is designed to avoid leaks between each compartment.
- Removable silicone seal can easily be cleaned
- Dishwasher (top rack) & Microwave safe (inner tray only) 
- Great for kids lunches, picnics, camping and road trips.
- Removable Divider Tray to create 4 or 6 sections (including a moon-shaped compartment designed for yogurt/dip/sauce).
- Change from sandwich to finger food easily – great flexibility in lunchbox packing with an interchangeable 2 compartment insert tray included.
- Colors of final product may differ slightly to those shown on your screen
Product Details:
Dimensions: L: 8.6 in, W: 7.1 in, D: 2 in
Tray volumes: Bento 4 compartment tray has volume of 2 ¾ cups, 2/3 cup, ¾ cup with a ¼ cup small dip/treat section. The extra bento 2 tray has a volume of ¾ cups in each tray.
Total volume: Approx. 3 ¼ cups
Weight: 1.1 lbs
Care Instructions:
- Prior to use, wash the Bento Box in warm soapy water.  
- When cleaning, we recommend separating  the outer case, inner tray, and removable silicone seal insert.
- The inner tray, divider tray, and silicone lid are safe to be cleaned in the dishwasher (on the top shelf only). The outer Bento Box should be hand washed in warm soapy water only.
- Alternatively, you can hand wash the entire Bento Box. It is highly recommended to hand wash the lid to preserve the longevity of the seal.
- Thoroughly dry the Bento Box with a clean tea towel and allow it to air dry completely before storing.